VPT Lab Research Assistants
Current Graduate Research Assistants
Catherine Velarde-Perez
Catherine Velarde received her Bachelors in Sociology from Florida International University and is currently pursuing a Master's in Urban Planning from Florida Atlantic University. Catherine's academic interests include affordable housing, social equality, and sustainability within the urban environment.
Arjola Balilaj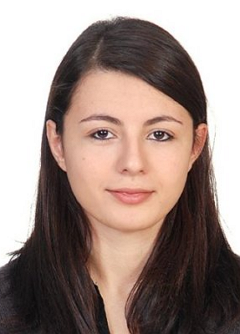 Arjola Balilaj is a PhD student in Public Administration. She assisted the PRAISys project with several tasks including support for the tabletop exercise and data analysis with NVIVO.
Graduate Research Assistants (2015-2018)
Connor Bailey
Connor Bailey received Bachelor's degree in Urban Design in the Spring of 2017 and graduated with a MURP degree in 2018. He worked on a Florida Sea Grant project involving North Beach Village. Currently, he is a planner in the Land Development Division of WGI, a civil engineering and planning firm in West Palm Beach. Connor received the 2018  Student Planner of the Year Award at the American Planning Association Florida Chapter.
Alexis Pena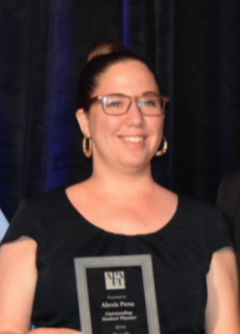 Alexis entered the Master of Urban and Regional Planning program at Florida Atlantic University in January 2014 immediately after completing her Bachelor of Urban Design degree with cum laude honors at FAU.  Since then Alexis has demonstrated an unusual commitment to her studies and engagement with the planning profession.  She also founding President of the Geographic Information Systems Club at FAU and President of the Owls Supporting Diversity Club during 2014-15.  She has served for several years as a student liaison to the Gold Coast Section of FAPA.  She published an article in the May 2014 issue of FAPA's Florida Planning Magazine titled "Reinventing the Wheel and Charting a New Course: Incorporating Deafspace Planning in the Master Planning Process".  This paper won the first place award in the FAU Graduate and Professional Student Association Research Day in 2014. As a graduate assistant, Alexis completed various tasks related to survey and GIS data collection and analysis. Alexis Peña received the 2016 Student Planner of the Year Award at the American Planning Association Florida Chapter Annual Meeting in Tampa.
Daniel Mantell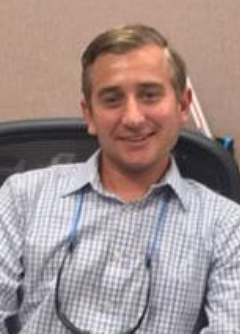 Daniel collaborated on the NSF CRISP 2 project during the Spring and Summer of 2017, and the Fall and Spring of 2018. He assisted the project with various tasks including GIS data collection and processing. Daniel is a hard worker who dedicated a lot of effort to make sure all project tasks are on schedule. Upon his graduation in the spring of 2018, he was hired by Calvin, Giordano & Associates, Inc. as a full-time Planner.
Allison Goldberg
Allison collaborated on the NSF CRISP project during the Spring semester of 2016. She collected data and reviewed literature on social networks and Web 2.0 resources in disaster management. Allison graduated in May 2016. She received the 2015 Student of the Year Award at the American Planning Association Florida Chapter Annual Meeting in Hollywood. During her first year in graduate school, she also worked as a graduate research assistant on a project funded by the Kresge Foundation to analyze the public health effects of sea level rise on vulnerable populations in southeast Florida.  Allison also worked on another research project funded through the National Science Foundation to analyze the networking and relationships that arose after the 2010 Haiti earthquake. Allison won the 2015 Student Planner of the Year Award at the American Planning Association Florida Chapter.
Kevin Cresswell
Kevin collaborated on the NSF CRISP Project during the Spring semester of 2016. He collected GIS data, conducted a literature search, and prepared GIS files for the NSF project. He graduated in May 2016. While at FAU, he also worked on several other projects including a project on coastal resilience funded by The Nature Conservancy. Additionally, he performed research on community redevelopment initiatives in Broward County, FL for FAU's Center for Urban and Environmental Solutions (CUES). At FAU, Kevin also volunteered as a student note-taker for the FAU Student Accessibility Services and presented research at the 3rd Sea Level Rise Summit in Fort Lauderdale.
Nadia St. Hilaire
Nadia started working on the NSF CRISP project in June 2016. As a first generation Haitian-American, Haiti and its people have always held a special place in her heart. Having been to Haiti before, she was interested in seeing it from a different perspective, not just as a tourist. Last June, she went to the capital with a group of missionaries and had the opportunity to see the aftermath of the 2010 earthquake. It was this trip last year that really made her think about how she can help. This is what motivated her to participate in the NSF project.
Past VPT Lab Research Assistants
Stephanie Reed, Rayan Alhawiti, Jokebede Mozumber, Alan Alvarez, Lorena Araya, David Baron, Deepangkar Bhattacharjee, Anne C. Carrie, Chris Chagdes, Elizabeth Chang, Andrew Clay, Tim Corp, Peter Gies, Florentina Hutt, Donald Johnson, Rachel Kalin, Matthew Kurry, Bill Lockwood, Dawn Losi, Tomas McCarty, Christine Mitchell, Rene Miller, Emily Moldovan, Josh Ooyman, Thuy Pham, Macline Pierre , Brian Rock, Jennifer Rosenberg, Nicholas Sofoul, Mike Stamm, Sara Stevenson, Marta Viciedo, Andrew Yansey